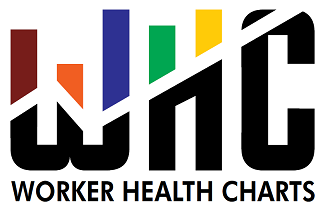 Severe Nonfatal Injuries & Illnesses Charts
Bureau of Labor Statistics (BLS), Survey of Occupational Injuries and Illnesses (SOII)
Severe Nonfatal Injuries & Illnesses charts are based on the Days Away From Work subset of the BLS Survey of Occupational Illnesses and Injuries (SOII) where the severity of the injuries and illnesses required days away from work to recuperate. See All Nonfatal Injuries & Illnesses for charts based on all injuries and illnesses.
Data Source
The Injuries, Illnesses, and Fatalities (IIF) program provides annual information on the rate and number of work related injuries, illnesses, and fatal injuries, and how these statistics vary by incident, industry, geography, occupation, and other characteristics.
v2.0 - 08/10/2020