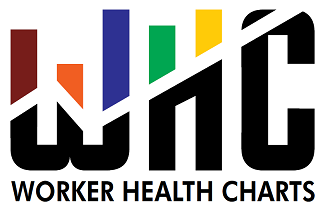 Healthcare Utilization/Access (NHIS) Charts
National Health Interview Survey (NHIS), 2004 - 2013
Healthcare Utilization/Access charts are based on data from respondents to the National Health Interview Survey (NHIS) that were employed in the week prior to interview. The NHIS is a survey that collects data on a broad range of health topics through personal household interviews. These charts include workers' responses to questions related to healthcare utilization in the past year (visit to a primary care provider, contact with a dentist, emergency room visit, surgery), lifetime utilization (ever being tested for HIV), and access to healthcare (having a usual place to go for medical care, no health insurance coverage, offered health insurance by employer).