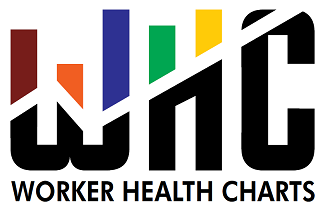 Health Behaviors (NHIS) Charts
National Health Interview Survey (NHIS), 2004 - 2013
Health Behaviors charts are based on data from respondents to the National Health Interview Survey (NHIS) that were employed in the week prior to interview. The NHIS is a survey that collects data on a broad range of health topics through personal household interviews. These charts include workers' responses to questions related to positive behaviors that promote health and prevent disease (Influenza Vaccination, Meeting CDC Exercise Recommendations) as well as risk behaviors that jeopardize health (Alcohol Use, Obesity, Smoking).