Credits and Acknowledgments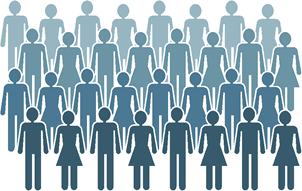 National Institute for Occupational Safety and Health (NIOSH) Researchers
Gillespie, Gordon Lee, PhD, DNP, RN, CEN, CNE, CPEN, PHCNS-BC, FAEN, FAAN,
Professor,Associate Dean for Research, & Director Occupational Health Nursing Program,
University of Cincinnati College of Nursing
Dan Hartley, EdD, Epidemiologist, Scientific Review Officer,
National Institute for Occupational Safety and Health (NIOSH),
Centers for Disease Control and Prevention (CDC)
McPhaul, Kathleen, PhD, MPH, RN, COHN-S, Associate Research Professor,
University of Maryland School of Public Health
Cammie Chaumont Menendez, MS, MPH, PhD, Research Epidemiologist,
Centers for Disease Control and Prevention (CDC),
National Institute for Occupational Safety and Health (NIOSH)
Marilyn Ridenour, BSN, MBA, MPH, Scientific Review Officer,
Centers for Disease Control and Prevention, NIOSH
Rosen, Jonathan, MS CIH FAIHA, Safety & Health/ Industrial Hygiene Consultant
National Institute for Occupational Safety and Health (NIOSH) would like to acknowledge our past contributors:
Principal Investigators (Vida Health Communications)
John M. Craine, MS, MBA
Lisa McElaney, MFA
Lead Research Consultant/Course Author
Project Manager (Vida Health Communications)
Expert Advisors
Evelyn I. Bain, MEd, RN, COHN-S, FAAOHN
Former Associate Director and Coordinator
Division of Health and Safety for Massachusetts Nurses Association
Gabriele I. Cohen, RN, MEd, LNC
PeriOperative Legal Consultant
Donna Gates, EdD, MSPH, MSN, FAAN
Adjunct Professor of Nursing, University of Cincinnati
Susan Goodwin Gerberich, PhD, MSPH, BSN
Mayo Professor, Division of Environmental Health Sciences
School of Public Health, University of Minnesota
Director and Principal Investigator
Midwest Center for Occupational Health and Safety, Education and Research Center
Co-Director, Regional Injury Prevention Research Center and Center for Violence Prevention and Control

Barbara Glick, RN, MS
Clinical faculty, Mass General Hospital Institute for Healthcare Professionals
Martha Griffin, PhD, CS, RN
Director of Research and Education
Boston Medical Center
MaryAnn Gruden, CRNP, MSN, NP-C, COHN-S/CM
AOHP Association Community Liaison
Manager, Employee Health Services
West Penn Allegheny Health System
Allegheny General Hospital
The Western Pennsylvania Hospital
Elise Handelman, MEd, RN
Former Director, OSHAs Office of Occupational Health Nursing (1991-2010)
Fellow, American Association of Occupational Health Nurses
Daniel Hartley, EdD
Workplace Violence Prevention Coordinator
National Institute for Occupational Safety and Health (NIOSH)
Nancy Hughes, MS, RN
Past Director, Center for Occupational and Environmental Health
American Nurses Association
Marilyn Lanza, DNSc, ARNP, CS, FAAN
Associate Chief for Nursing Research
Edith Nourse Rogers Memorial Veterans Hospital
Jane A. Lipscomb, PhD, RN, FAAN
Professor, University of Maryland Schools of Nursing and Medicine
Director, School of Nursings Work and Health Research Center
Matt London, MS
NY State Public Employees Federation, Health and Safety Department
University of Maryland-Baltimore School of Nursing
Deborah McCarter-Spaulding, PhD, RN
Assistant Professor of Nursing, Saint Anselm College
Kathleen McPhaul, PhD, MPH, RN
Assistant Professor
Specialty Director Community/Public Health
University of Maryland School of Nursing
Cammie Chaumont Menendez, MS, MPH, PhD
Research Epidemiologist
National Institute for Occupational Safety and Health (NIOSH)
Bonnie S. Michelman, MS, MBA
Director of Police, Security and Outside Services, Massachusetts General Hospital
Security Consultant, Partners Healthcare
Past President, Former Chair, International Association for Healthcare Security and Safety (IAHSS)
Nancy M. Nachreiner, PhD, MPH
Assistant Professor, University of Minnesota, School of Public Health
Georgia L. Perdue, DNP, FNP-BC, CRNP
Vice President, Nursing and Program Services, Conmed Healthcare
Marilyn Ridenour, BSN, MBA, MPH, CPH
Commander, US Public Health Service
National Institute for Occupational Safety and Health (NIOSH)
Jonathan Rosen, MS, CIH
Safety and Health Specialist
NY State Public Employees Federation, AFL-CIO (Retired)
Carol Runyan, MPH, PhD
Professor of Epidemiology and Community and Behavioral Health
Colorado School of Public Health
Director, Child and Adolescent Injury Research Program, Childrens Hospital Colorado
Craig Slatin, ScD, MPH
Professor, Department of Community Health and Sustainability
University of Massachusetts, Lowell
Judith A. Vessey, PhD, MBA, FAAN
Lelia Holden Carroll Professor of Nursing
Boston College
William F. Connell School of Nursing
Special Acknowledgment
Kathleen Bartholomew
Gino Chisari
James Covino
Brian French
Suzanne Gordon
Martha Griffin
Jeanne McHale
Christina Stone
Harvard Real Estate
Knight Center Simulation Lab, Massachusetts General Hospital
University of Maryland School of Nursing
Video Production
Eric Stange (Director)
Barbara Costa (Producer)
Allie Humenuk (Videographer, Assistant Editor)
Stephen McCarthy (Videographer)
Ethan Goldhammer (Additional Videographer)
Steve Bores (Sound Recordist)
Wayne Simpson (Gaffer)
Erika Simon (Editor, Production Assistant)
Betsy Peixotto (Production Assistant)
Greig Cranna (Still Photographer)
Molly Cranna (Makeup, Production Assistant)
Carolyn Pickman, C.P. Casting (Casting)
Christine Jorge (Graphics)
Actors
Susan Becker
Calvin Braxton
Catherine Lee Christie
Sarah Cote
Viviana De Los Santos
Becky Dennis
Nancy Gahagan
Andrew Gerst
Kevin Kaine
Mike Malvesti
Alisa Miles
Yukimi Pincus
Juan-Carlos Pinedo
Christine Power
Robin Ann Rapoport
Rob Slocum
Bethany Van Delft
Debra Wise
Web Programming and Development
Christopher Spence, MEd
Richard Scholtes
Steven C. Williams
Special Thanks to Thomas Ebert and Matthew Wilson
Vida Health Communications Staff
Lisa McElaney
John Craine
Allison Morrill
Allie Humenuk
Aimee Arvan
Betsy Peixotto
Christopher Spence
Erika Simon
DISCLOSURE:
In compliance with continuing education requirements, all planners and presenters must disclose all financial relationships, in any amount, with ineligible companies during the previous 24 months as well as any use of unlabeled product(s) or products under investigational use.
CDC, our planners, and content experts wish to disclose they have no financial relationship(s) with ineligible companies whose primary business is producing, marketing, selling, reselling, or distributing healthcare products used by or on patients.
Content will not include any discussion of the unlabeled use of a product or a product under investigational use.
CDC did not accept financial or in-kind support from ineligible companies for this continuing education activity.