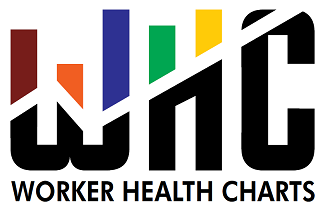 Who Can Use Worker Health Charts
Worker Health Charts was created for many types of users, all with a main purpose in mind – "How can people better use worker health data to understand what's happening in their workplace?"
How Different People Can Use Worker Health Charts
We each have a different reason for why we seek information on a topic. Below, we describe how three different groups of people may use Worker Health Charts.
Researchers and Public Health Professionals
Researchers and public health professionals may use Worker Health Charts to access worker safety and health trends and identify emerging issues.
For example:
Dr. Jane Smith, an epidemiologist in Georgia, is interested in work-related lead exposure. She uses Worker Health Charts to look at the trend of work-related lead poisoning cases among adults from 2002-2018. She sees that lead poisoning cases declined from 2005 to 2009, but have slowly increased since 2010, with a large jump in 2018. She is concerned about this shift in pattern and contacts the local health department to explore why lead poisoning cases have been increasing.