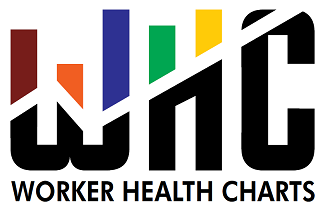 Frequently Asked Questions (FAQs)
I noticed there are data available on the same topic (e.g. health behaviors) in both the NHIS dataset and the BRFSS dataset. How do I know which one to use?


The NHIS dataset is a nationally representative dataset , whereas the BRFSS worker health dataset is not representative of the entire US. The BRFSS data in the WHC only includes data from states (~50% of all states) that voluntarily collect industry and occupation responses from employed respondents. It is possible that you may run similar queries in the BRFSS data and the NHIS data and get slightly different results. This could happen because of:

different study populations
slightly different question wording for related variables (view NHIS Occupational Health Supplement and the BRFSS data dictionaries for details)
different years of summary data

Regardless of which dataset you choose to use, we recommend that you reference it to indicate your information source.



How often are the datasets updated?


The data updates depend on the data source. When an update is available, we upload the latest available dataset as soon as possible.



Why can't I click and drill down within every chart to get more detailed information?


Not all charts have the same level of detail. Some charts allow the ability to further segment the data by clicking within the chart if the sample size is large enough. Charts are only clickable when an additional breakdown of the information is available.



Are there other data sets you plan to add in the future?


In addition to regularly updating the current data sources with newly available data, we are working to add data from the National Occupational Mortality Surveillance (NOMS) program. We are also exploring other opportunities to add work-related health and injury data to WHC in the future.