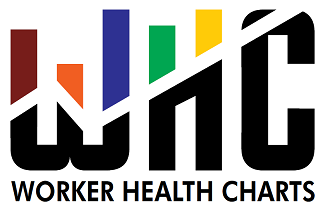 Musculoskeletal Health (NHIS) Charts
National Health Interview Survey (NHIS), 2004 - 2013
These charts show the prevalence of workers with certain musculoskeletal health problems.
When charting by occupation or industry, you may choose between adjusted or unadjusted results. When charting by demographic variables, the "Advanced" button will allow you to either "filter" to see results for a single industry, or "group" to see results for multiple industries. Hovering the mouse pointer over the chart bars will show more information or allow you to drill down to more detailed industries or occupations (if available).