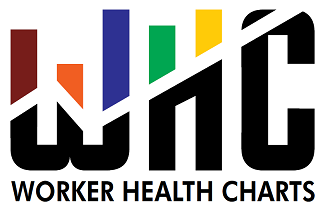 Overview
Using worker health information gathered by NIOSH and the Bureau of Labor Statistics, here you can create your own charts to assess current rates, distribution, and trends in workplace injuries, illnesses and deaths. Click here to learn more about data sources.
Worker Health Charts (WHC) make data exploration easier and more efficient.
WHC is unique because it allows quick analysis of work-related safety and health data that may be difficult to find or are not charted elsewhere. To get started, click on one of the data sources below.
If you have questions about using WHCs, the data sets, or the charts you produce, please contact us at: WHC.niosh@cdc.gov