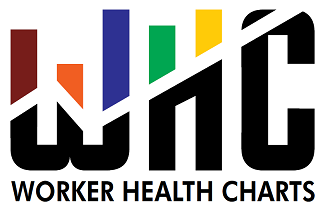 Behavioral Risk Factor Surveillance System (BRFSS)

The Behavioral Risk Factor Surveillance System (BRFSS) is the largest continuously conducted health survey system in the world, conducting telephone interviews with more than 400,000 U.S. adults each year. All 50 states, the District of Columbia, and several U.S. territories collaborate with the Centers for Disease Control and Prevention to collect information on health conditions and risk factors from the non-institutionalized adult population. Since 2013 NIOSH has sponsored an optional module designed to collect industry and occupation (I & O) data, and many states have incorporated this module into their survey. Learn more about this data and how it is used at the BRFSS Topic Page.
Available Charts
The following data sets are available from BRFSS to chart. Select the "Create Charts" button to access the charting tool.